We are a Luxembourgish-based joint-venture of coffee lovers who share the passion for high-quality coffee. We concentrate on the processing of very high quality, selected coffee specialities that we have identified in places all around the world. In this undertaking we devote maximum care and devotion -from the plant, up to the preparation in the cup- for the perfect taste experience.
At Golden Bean we strongly believe that a close cooperation and direct dialogue with the farmers has a positive impact on quality and fair trade, which we take to an even higher level by engaging in direct trade with the farmers thus avoiding intermediaries and tolls that we better leave to the farmers. Consequently, we only roast coffee from single farms and cooperatives that we have visited and know well. This also goes fully in line with our leitmotivs of sustainability, product ethics and health consciousness. And to make this count our customers can trace back all our coffees from the shop back to their origins in the coffee plantations.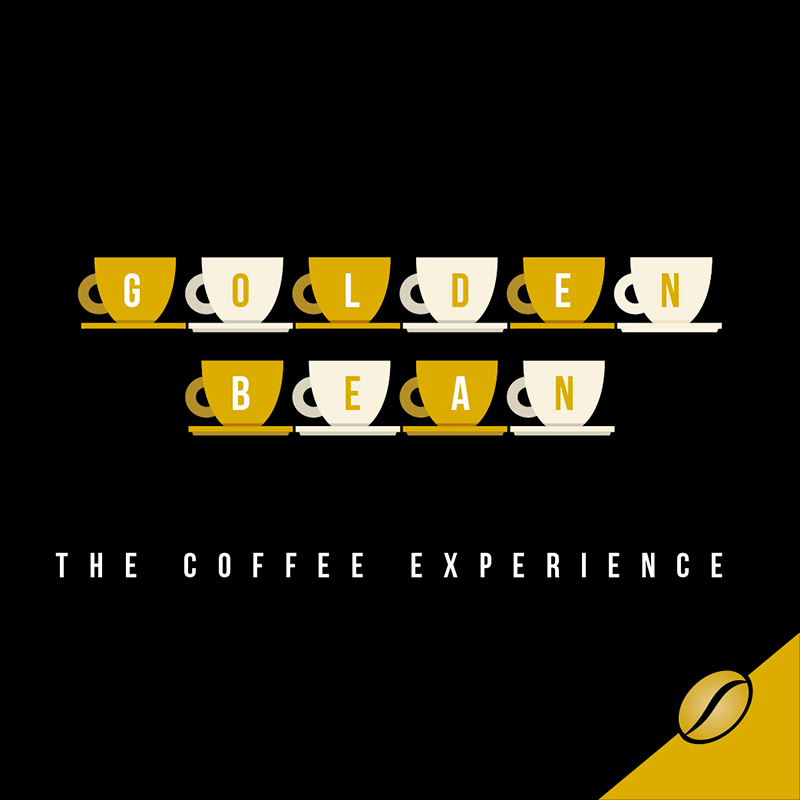 Our mission is to provide an equitably sourced world class roasted coffee with excellent service, the highest-quality products and in most inviting stores. we are committed with the best practices towards customer service, our employees, trading partners and the environment.
Philosophy At Golden Bean we want to live the entire coffee experience. We do not only sell excellent-tasting coffee to our customers but guide them through all their senses with our coffee. This means that at our shop clients can, in addition to pleasing their palate, also smell our coffee through the openly exposed beans, hear and see it through our live roasting and touch the raw coffee beans displayed on our shelves.